Google to offer free hosting for business websites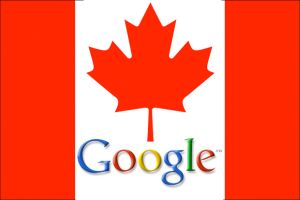 Web giant Google Inc. announced Tuesday it will be providing websites and hosting services free of charge to Canadian businesses.
Google has partnered with Rogers Communications Inc., Royal Bank of Canada, the free website builder tool, Yola Inc., based in San Francisco, and the Canadian Internet Registration Authority (CIRA) in the initiative called Get Your Business Online (gybo.ca or ecsel.ca in French).
Google will pay the cost of registering the domain name, and hosting the site for the period of a year, and provide free advice, and a $75 credit to Google AdWords, the company's online advertising product.
This is a first in North America, though Google has set up similar initiatives in other countries, such as the United Kingdom and Australia.
"We estimate Canada has roughly 2 million small businesses, but less than a million of those have websites," said Chris O'Neill, head of Google Canada. "So without an online presence, businesses are really missing an opportunity for people to find them."
O'Neill said the goal is to get 100,000 businesses to create new websites within a year, and he expects the initiative will continue in perpetuity. He said the goal isn't necessarily to get a payoff for Google, though he did expect that there could be a benefit for the company's AdWords product.
"When the web is better for consumers and businesses, it's good for Google, and also any company that operates in the Internet world," he said. "This is also certainly an opportunity for businesses to try AdWords, and we're giving them incentives to do so."
Google isn't the only company courting small businesses who have little online presence. Earlier this year, Yellow Pages Group Inc., announced it will design and host websites for businesses as part of what it calls its 360-degree solution.
Bell Canada Enterprises Inc. is also targeting small businesses with its cloud computing services, as well as its services for businesses. The company recently launched its business application store with programs designed to help small businesses.
"The Google offer is a great value proposition," said Stéphane Boisvert, president of Bell Business Markets. "Small businesses are a market that everyone wants to crack the code to go after."
He said that Bell already has a large number of small business customers, and the company is proud of the services it already offers.
"This is also a huge business for us; it's a billion dollar business with over 300,000 customers," he said. "It's not free, but it's local and it works," Boisvert said.
Originally published Here
Recently Launched Sites
Cam-Bag.Com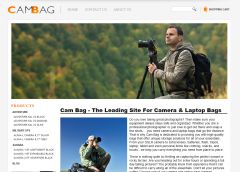 Do you love to take outdoor photographs? Be prepared with one of the Camera and Laptop Bags from Cam Bag. With storage solutions, organization, safety, and security, you will be ready for anything.
Contact Us:
Phone: 647-477-2992
Email: info @ CmsBuffet.Com
Helping You Achieve Web Visibility.