Shiree Odiz Jewellers Pulls a J.C. Penney "Black Hat" Trick on Google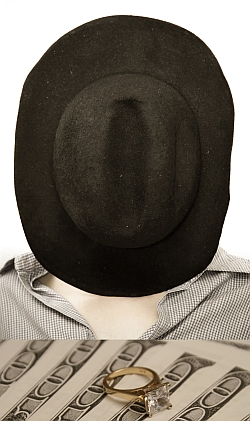 Last year, Google caught J.C. Penney indulging in the black hat practice of building links on unrelated Web sites. Google stripped Penney of its rankings, sending a clear message that this practice would not be tolerated.
The Israeli jewellery company, Shiree Odiz, did not learn from the J.C. Penney scandal and is going down the same path. Many SEO companies, including CMS Buffet, believed that Google figured out how to catch the black hat link-builders, but there are still many sites engaging in the practice and getting away with it. Unfortunately, their reward is a Google number one ranking.
The Shiree Odiz searches were conducted in Hebrew on www.google.co.il, with the search term "engagement ring", a profitable keyword to have as a Google link 1 on page 1.
Here are the details, showing the irrelevant, black hat link building:
All the links lead to Shiree Odiz Engagement Rings.
Here is the link to the Google SERP: Google Results page.
The Web site is "Healthcare Professionals & Services". If you look at the list on the left side of the page, the 6th link from the bottom is "Unusual Engagement Rings", leading to Shiree Odiz.
Another Web site talks about "What to Eat While You Train" and "How to Get a Great Workout While Cleaning the House". One of the links listed on the right side of the page is "Diamond Engagement Rings".
Instantempo is an Italian Web site; On the right side, under "Siti Utili e Amici", "Diamond Engagement Rings" appears, leading to Shiree Odiz.
Disclosure: CMS Buffet represents one of Shiree Odiz's competitors in Israel.
Recently Launched Sites
Cam-Bag.Com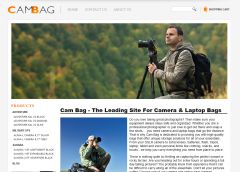 Do you love to take outdoor photographs? Be prepared with one of the Camera and Laptop Bags from Cam Bag. With storage solutions, organization, safety, and security, you will be ready for anything.
Contact Us:
Phone: 647-477-2992
Email: info @ CmsBuffet.Com
Helping You Achieve Web Visibility.