Pull Out All the Stops to Enhance User Experience on an E-Commerce Web Site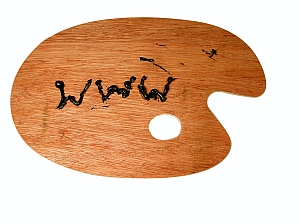 We've all had it drummed into our heads that "content is king" when it comes to building an effective Web site. That will always be true, but in order to entice shoppers in an e-commerce arena. you need to have more than just great written content. Images and graphics are crucial, in order for the user to feel like he or she is viewing the product as if it were right in front of them.
It's no secret that e-commerce has become the preferred way to shop. A high-speed Internet connection and a credit card have given consumers unprecedented purchasing power. Why leave the house and deal with the crowds when you can just punch up whatever you need online? In most cases, there is no human interaction whatsoever; you order what you want, and that cute guy in the brown uniform delivers it a few days later. What could be easier?
The merchant still has to do his share to get his customers excited about the products he offers. The way to do that is to add the highest quality graphics to your site, regardless of load times or speed issues. When consumers can see exactly what they're getting, it gives them more confidence when they place that order. Of course, there are always going to be those major purchases you will make at "brick and mortar" locations, but today, even high-end items like jewellery, designer clothing and accessories are snapped up online if you install the best possible graphics that accurately depict the items.
Some of the most popular ways to entice consumers to make those big ticket purchases online is to give them options. Use a zoom feature so users can see detail of the item close up. Use 3D technology to give a full view of whatever it is you're selling, from every possible item. Include swatches of every colour the item is available in, and provide an image of that item in every colour. In addition, use enhanced graphics to show how the item looks "in real life". Show a handbag on a woman's shoulder, a dress on a model or mannequin, so consumers are able to envision what the item will look like on them. And, whenever possible, use video. A simple demonstration of the product will make it even more irresistible.
Merchants have to always be mindful of global competition. We now have the ability to order up whatever we want, from wherever we want. If you want a piece of that business, you have to invest in the technology that will bring it to your site. Consumers love the convenience of shopping online. When you bring more of the store to them, the more they will feel like they're browsing the merchandise. Give your customers what they want: convenience and confidence. If it looks good, it sells.
Recently Launched Sites
Cam-Bag.Com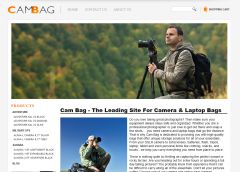 Do you love to take outdoor photographs? Be prepared with one of the Camera and Laptop Bags from Cam Bag. With storage solutions, organization, safety, and security, you will be ready for anything.
Contact Us:
Phone: 647-477-2992
Email: info @ CmsBuffet.Com
Helping You Achieve Web Visibility.