Search results with search form
The Google Search Results page displays a form allowing web searchers to search in a specific site. In the screen shot, Toronto.ca
Once using the search form, you search the specific site content (as indexed by Google).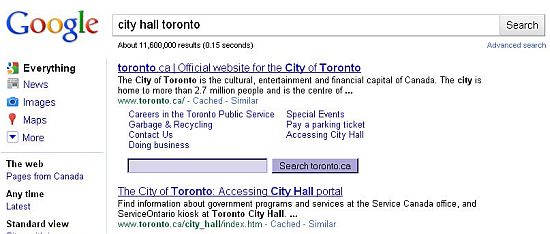 Google gives the searched web site a HUGE advantage. in the second search 100% of the displayed results are from the same site.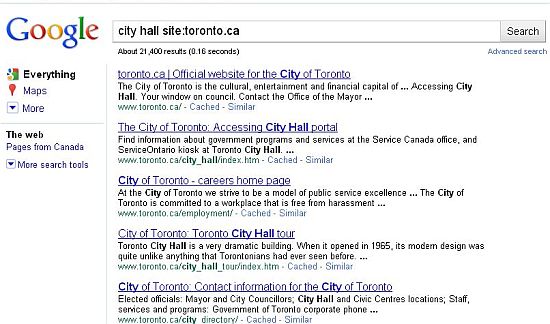 If i search for a cell phone, and i see an eBay search form, there is a good chance i will buy the cell phone from eBay.
Recently Launched Sites
FurnaceAirFilters.Ca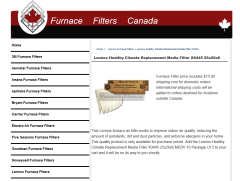 According to data gathered by Environment Canada, the air in your home can be up to five times more polluted than the air you breathe outdoors. Fortunately, there are easy ways for homeowners to improve the air they breathe inside their homes. Regular replacement of your Furnace Air Filter is one way...
Contact Us:
Phone: 647-477-2992
Email: info @ CmsBuffet.Com
Helping You Achieve Web Visibility.