5 Things You Can Do To Have a Successful Blog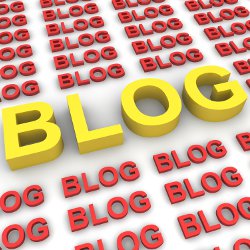 There is a difference between running a blog and running a successful blog. It's not enough to simply post regularly and hope that people read your content. You need to find ways to stand out from the crowd. Instead of creating just another page on the Internet, it's time to aim higher. Need a little help? Then here are 5 things you can do to have a successful blog:
1) Play to Your Strengths
Ready to get started? Then you'll need to think about what you have to offer. There is no sense blogging about a topic that doesn't interest you - or one that you simply don't know an awful lot about. In order to run a successful blog, it is important to know your strengths. Whether you are blogging about SEO or business tips, you need to be knowledgeable. When you have quality information to share and a voice that people can trust, readers will have a reason to keep coming back. Making the most of your strengths will begin to separate your blog from all the others.
2) Find Your Niche
Once you have determined your strengths, you'll need to get specific. There are millions of blogs on the Internet. What makes yours different? Take some time and really give it some thought. Look at other blogs and brainstorm ways that you can differentiate your own from the masses. Is there a lack of information out there on a certain area of interest that you have? Can you think of a way to uniquely share information? Think of it this way: the sooner you find your niche, the sooner your blog will become successful.
3) Come Up With a Strategy
Success doesn't happen overnight. You need to make it happen. When it comes to your blog that means one thing: you need a strategy. To get started, think about your goals. Are you looking for more page views, social media buzz, audience interaction, or ad revenue? You'll need to tailor your strategy towards that specific need. If you want to amp up your social media shares, then be sure to include sharing buttons on each post. Or, if you are hoping to improve your search engine ranking, make the most of relevant keywords. There are many different things that you can do...but it all depends on what your ultimate goals are. Iron out the details now. It will help your blog to become more successful.
4) Don't Be Afraid to Guest Post
It may seem counterproductive to spend time writing posts for someone else's blog. The reality, however, is that guest posting can actually benefit you just as much. To become successful, find websites that may be interested in posting something you've written. Say, for instance, your main interest is in new technology. Write a well-thought and well-research post for a related website. This gives you the opportunity to expand your audience, establish yourself as an expert in the field, and improve your search engine ranking while you're at it.
5) Create a Brand
It is all well and good to write quality posts. In order to take your blog to a higher level, though, you need to think beyond the text. You would be surprised at how important a visual experience is to your reader. That is why branding is so important. You can start the branding process by thinking about a few key things, such as: What are your blog colours? Do you have a logo? A catchy title or sub-header? In order to create a positive overall experience (and keep readers coming back again and again), take your blog one step further. Make sure that it looks good - and start thinking about your blog as a brand.
Success doesn't always come easily...but it is always possible to obtain it. To have a successful blog, give serious thought to your strengths and goals. Doing so will help you take your page from simple to sensational.
If you want to make your blog successful, contact us at: 647-477-2992. At CMS Buffet, we understand how to improve the visibility of your online business.
Recently Launched Sites
Cam-Bag.Com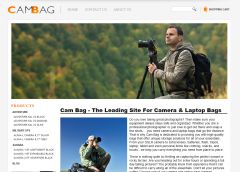 Do you love to take outdoor photographs? Be prepared with one of the Camera and Laptop Bags from Cam Bag. With storage solutions, organization, safety, and security, you will be ready for anything.
Contact Us:
Phone: 647-477-2992
Email: info @ CmsBuffet.Com
Helping You Achieve Web Visibility.