PPC Is Effective Marketing Tool For Businesses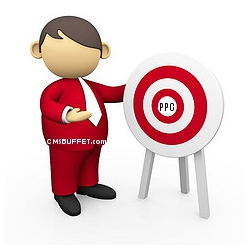 Chances are, you saw a highlighted link at the top of your last web search. It doesn't matter if you were looking for new SEO strategies or discount designer shoes: sponsored links are always there. They can be found on all of major search engines, from Google to Bing and everything in between. Not a fan? Don't understand what they're all about? These links have become commonplace online. They are known as PPC or pay-per-click links - and the name says it all. Business or website owners pay a set amount to the search engine every time a user clicks on that highlighted link. While this approach can cost you money, it is also an effective marketing tool for businesses.
Just think about the last time you saw a highlighted link. Even if you didn't click on it, you took a moment to look...however brief that moment may have been. In those few seconds of scanning, you learned the name of a company and the type of products or services that company offers. This is important, especially if you apply it to your own business. It gives companies a chance to develop a name for themselves and further establish their brand. It also has a level of long-term success. Even if you weren't interested in the company at the moment, you may be in the future. When you need that particular service or product, the company from that sponsored ad will be at the forefront of your mind.
PPC links certainly have their benefits. Between increased online visibility, branding opportunities, and the potential for increased profits, it is something that every company should give serious consideration to. It can be a highly useful and effective marketing tool if implemented correctly. The key is to make sure your PPC ad is placed at the top of relevant search queries. This is one of the best ways to build your online business. In order to obtain a PPC link at the top of those relevant queries, you will need to place a bid on a number of search terms. This is not an easy undertaking. It requires a solid understanding of which terms best relate to your business or product, which terms are searched for most frequently, and so on. That attention to detail will net you the more viable clicks.... ones that are more likely to lead to sales and increased business.
Some business owners are reluctant to spend money on PPC ads. It can be difficult to see the long-term gains. Rather, they see investing cold hard cash into search engine results. It is time for a reality check: these days, it is incredibly difficult to succeed without a website. Not only does this add to the legitimacy of your company, but it also makes it easier and more convenient for clients, customers, and users to find you. The goal of utilizing PPC is to make it possible for as many people to reach you as possible. That can build your business and help you achieve the success you have been searching for.
Marketing your business is essential. In order to do it as effectively as possible, think about PPC ads. When combined with other SEO techniques, they can help your company grow, even when the competition is stiff. Being noticed online isn't easy, but it is possible.... with a bit of help.
If you are interested in finding out more about PPC services in Toronto & Canada, feel free to contact us at: 647-477-2992. At CMS Buffet, we understand how to improve the visibility of your online business.
Recently Launched Sites
Cam-Bag.Com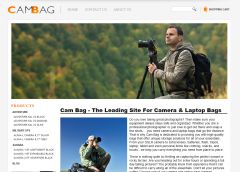 Do you love to take outdoor photographs? Be prepared with one of the Camera and Laptop Bags from Cam Bag. With storage solutions, organization, safety, and security, you will be ready for anything.
Contact Us:
Phone: 647-477-2992
Email: info @ CmsBuffet.Com
Helping You Achieve Web Visibility.