Google New Products
If it seems to you like every day Google releases a new product or feature, well, it seems like that to us too. The central place we tell you about most of these is through the official Google Blog Network, where you'll find more than 100 blogs covering all kinds of products, policy issues, technical projects and much more.
But if you want to keep up just with what's new (or even just what Google does besides search), you'll want to know about Google New. A few of us had a 20 percent project idea: create a single destination called Google New where people could find the latest product and feature launches from Google. It's designed to pull in just those posts from various blogs. We hope it helps you find something useful you've never tried before.
Recently Launched Sites
FurnaceAirFilters.Ca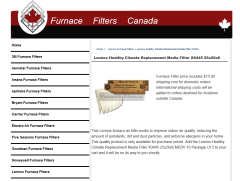 According to data gathered by Environment Canada, the air in your home can be up to five times more polluted than the air you breathe outdoors. Fortunately, there are easy ways for homeowners to improve the air they breathe inside their homes. Regular replacement of your Furnace Air Filter is one way...
Contact Us:
Phone: 647-477-2992
Email: info @ CmsBuffet.Com
Helping You Achieve Web Visibility.