How To Use Multiple Search Terms to Your Advantage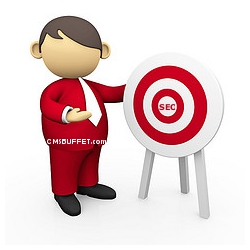 Using Multiple Search Terms Will Raise Your Profile and Increase Your SEO Return on Investment
Not every potential client knows the proper terminology for what they are searching for. The more specific a product or service is, there more likely there are to be users who are not searching for the "exact" name of whichever product or service you offer. If that is the case for your business, it is imperative to ensure that your SEO professional is implementing alternate search terms in order to drive much needed traffic to your site. Without those alternate keywords, your site will be a little fish in a big pond, instead of a big fish in a little pond. Making sure that all possible search terms are accounted for is the key to keeping your search engine ranking consistently high.
Here are a few ways the Toronto SEO experts at CMS Buffet work to increase rankings with multiple search terms:
Use the Correct Industry Names

Professional services that cannot afford to use alternate search terms or keywords are law firms and doctors. Typos and incorrect terminology will subtract credibility from these types of sites.

You can, however, use "dubious" terminology on a PPC campaign, but remember that the score will be lower and the price-per-click will be more expensive.

Example: Law firms that deal with clients with driving under the influence (DUI) charges.

Choose One Term or the Other to Maximize SEO Efforts and ROI

If you a product or service that consists of a compound word, you must choose one or the other but not both. If you use both search terms, your SEO and PPC campaigns will not be as successful. Sometimes, it is beneficial to your ROI to choose the terms with less searches and less competition. If your site is new, this strategy can be successful.

Example: 90 percent of users search for "sunglasses" as a compound word.

10 percent of users search for "sun glasses".

Use all versions of a particular search term if you have a large site that can support the pages and content. You can afford to invest the extra effort to cover all the variations of a specific term.

Example: Every month there are 3.500 searches for "Chevrolet car parts".

Every month there are 7.500 searches for "Chevy car parts".

It makes sense to use both terms in order to get 11,000 potential customers.

Sometimes, there are many search terms but not one of them is particularly dominant. There are many instances when there are a handful of names for the same service. When that happens, you cannot focus on one dominate search term since there isn't one. Instead, you must PPC for all search terms instead of writing a page for each term. That tactic will bloat your site making it look unprofessional.

Example: http://www.k9-toronto.com/Pet-Taxi-GTA.php

All of these variations came from actual searches (information from actual visitors and Google Adwords).
The Toronto SEO experts at CMS Buffet understand how and when to implement multiple search terms to benefit your Web site. Next week, we will discuss how to best apply these practices to your Web site.
Recently Launched Sites
FurnaceAirFilters.Ca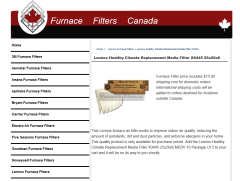 According to data gathered by Environment Canada, the air in your home can be up to five times more polluted than the air you breathe outdoors. Fortunately, there are easy ways for homeowners to improve the air they breathe inside their homes. Regular replacement of your Furnace Air Filter is one way...
Contact Us:
Phone: 647-477-2992
Email: info @ CmsBuffet.Com
Helping You Achieve Web Visibility.