Is It a Good Idea For Companies To PPC Their Own Name?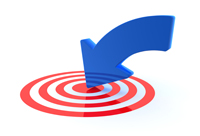 Branding is everything these days. It has never been more important for your company to have a solid name with a great reputation. Why is this the case? The more that people know about you, the easier it will be for you to build a client base. Part of branding now includes having a strong online presence. Through web traffic, site stickiness, and even social media use, your company name can get an awful lot of exposure. With so many ways to get out there, it's time to ask the question: is it a good idea for companies to PPC their own name?
PPC, also known as pay per click, is a popular marketing technique. It allows websites to appear above the search engine results, thereby increasing web traffic. The downside to using this type of advertising is that it costs you money for each and every click your site receives through that paid link. It can be an extremely useful tool... when used effectively. However, many companies make the decision to PPC their company name. They do this in the hope of furthering their brand reach. This isn't necessarily the most effective use of PPC, though. Wondering why? If you PPC your own brand name, rather than using keywords that highlight the services your company provides, you aren't necessarily doing yourself any favours. Instead, you are showcasing what is already there.
Think about it this way. If you do a web search for a company like "Air Canada," the first result on the search engine will be for their website. Down the list, you will see their Twitter, Facebook, or Wikipedia page as well. On the top right hand side, there will be an "Answer Based Result" about Air Canada. To top it all off, you will also see a PPC ad on the top that links to the "Air Canada" website. Does that make sense? Is it actually necessary? The answer is no. On that page alone, there are plenty of other resources to guide users to the Air Canada site or to find out more about the company. Including PPC as well simply doesn't make sense.
So, is it a good idea for companies to PPC their own name? Not necessarily. When you PPC your company name, you only add to the search results about the company. That means you may wind up paying for a click that you could have received organically. Instead of using a PPC keyword of your brand or company name, use appropriate search keywords. For instance, rather than using the term "Air Canada" try keywords like, "flights from Canada" or "airline flights." Those make a lot more sense. Plus, they allow you to reach an audience that isn't already looking for you!
There is no question that branding is important for any successful business. It lets you build a client base and create a name for yourself. Do you want to make the most of PPC? Then avoid using your company name as a keyword. Using more appropriate keywords can help you gain web traffic more effectively.
If you are interested in finding out more about PPC management Services or other SEO Services, feel free to contact us at: 647-477-2992. At CMS Buffet, we understand how to improve the visibility of your online business.
Recently Launched Sites
Cam-Bag.Com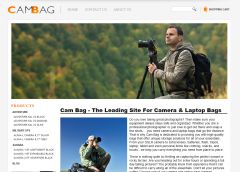 Do you love to take outdoor photographs? Be prepared with one of the Camera and Laptop Bags from Cam Bag. With storage solutions, organization, safety, and security, you will be ready for anything.
Contact Us:
Phone: 647-477-2992
Email: info @ CmsBuffet.Com
Helping You Achieve Web Visibility.