Who Are You Selling To?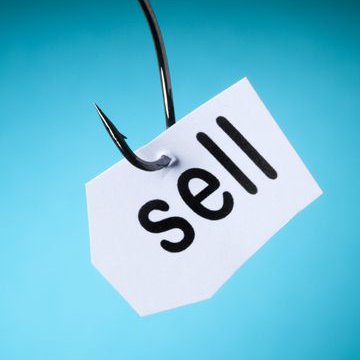 A good business owner must possess certain qualities in order to be successful. One of the most important qualities? An in-depth knowledge and understanding of your customer. Whether you run a small bed and breakfast or a home cleaning service, you need to know the answer to one simple question: who are you selling to?
Understanding who you are selling to isn't just important, it is vital. Start with the basics. Think about what service or product you offer. Who is most likely going to need that product? If you are a dog grooming website for example, you would want to include content on your website that specifically targets dog owners. Don't waste your time writing about dog toys or the best type of leashes. That kind of information isn't relevant to what you do and it won't help your readers to find what they want either. Start by determining what you offer and start moulding your content around that.
The next step is figuring out the type of person you are selling to. Who do your articles speak to? What can they gain from reading your online content? Whatever you are selling, you need to know exactly who you are trying to sell it to. If you are a hotel based in Las Vegas, for instance, you should be trying to attract tourists that are visiting Las Vegas - not the people who currently live there. Use what you know about your product or service to figure out who your audience is.
Once you have determined exactly who you are selling to, you need to make sure that the content you offer speaks to those people. Consider what issues are most relevant. If we go back to the dog grooming website as an example, you may write content that: highlights the benefits of having your dog properly groomed, how often your dog should be groomed, or what times of year are best for dog grooming. Start building material for your web page by targeting specific issues that your audience would likely be interested in knowing more about. Also keep in mind that you should always be highlighting what you offer. Be sure to bring the content back to your service and how you can specifically benefit the reader.
There are a number of benefits that come from understanding your audience. Possessing knowledge of your readers improves the experience for the business owner and consumer alike. If you are feeling stuck or unsure, try gaining a better understanding of your audience through social media tools. If your business uses social media, ask specific questions to your audience. This can help you to gauge what they are most interested in. It can also indicate how your product or service could best benefit their lives. Also, make note of what pages on your website are the most popular. Be as aware as possible and use the tools at your fingertips. This can help to determine who your audience is.
The success of any business relies on gaining knowledge and using that knowledge to your advantage. It is crucial that you are aware of who you are selling to. By understanding your audience, you can create content that speaks to them.... which can help boost business.
If you are interested in learning more about who you are selling to or other SEO services, feel free to contact us at: 647-477-2992. At CMS Buffet, we understand how to improve the visibility of your online business.
Recently Launched Sites
Cam-Bag.Com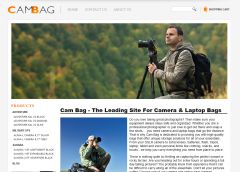 Do you love to take outdoor photographs? Be prepared with one of the Camera and Laptop Bags from Cam Bag. With storage solutions, organization, safety, and security, you will be ready for anything.
Contact Us:
Phone: 647-477-2992
Email: info @ CmsBuffet.Com
Helping You Achieve Web Visibility.