5 Benefits of Using SEO As Part of Your Online Marketing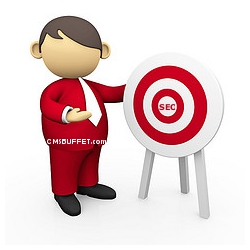 Is your website using SEO techniques? It should be. By now, you've probably heard an awful lot about SEO or "search engine optimization." This is used to increase the amount of web traffic you receive and your page rank on popular search engines. Are you hesitant about implementing SEO on your page? These 5 benefits may convince you to re-think your online marketing.
1) Increased Page Ranking
One of the most compelling reasons to use SEO is to increase your page ranking on major search engines, like Google or Yahoo. Why is this important? The higher up you are on relevant searches, the more likely it is that users will click on your page. SEO strategies like keywords, linking, guest posting, and so on can help raise your page rank. And the better your ranking, the easier it is for you to reach your target audience.
2) More Web Traffic
Another benefit of using SEO has to do with the increased web traffic. When your website ranks higher on search engines, more users are likely to visit. That in turn helps you generate even more traffic. That's the great thing about SEO - it helps build your visibility gradually over time. Users can find out about your business through a simple Google search, from blog posts, articles, or through social media. As your website becomes more accessible, the amount of sales you make are likely to increase.
3) Better Branding
Never underestimate the importance of branding. The average person puts a lot of trust into search engine results. If a page is ranked high on Google, users are more likely to a) remember the name of that company and b) put their trust in them. Branding instils a sense of credibility. If you focus on plumbing services and your website is located on page 9 of the search results, chances are, you will find yourself skipped over entirely. Each time you are seen on notable websites or search engines, you build a positive reputation for your business. This can help you find new customers and increase your brand awareness.
4) Low Cost Results
In addition to the other benefits of SEO, there is also the cost to consider. You're not paying for clicks and you don't need a huge advertising budget to make it happen. It takes a much smaller amount of money to get the results you want...you just need to be a little patient to see them in action. Most importantly, the results are long lasting and can dramatically impact the success of your business. Whatever your budget, there are always SEO services available.
5) Additional Business Revenue
SEO is about a lot of things, like boosting visibility and improving your page rank. At the end of the day though, the most important thing SEO does is add to your revenue. While it's great to bring more people to your website, the ultimate goal is to sell a product or gain a client base. Proper use of SEO has been shown to increase revenue compared to that of your standard ad. That is why it is important to make sure your website, Facebook, and Google pages have a call to action. They can take the benefits of SEO and turn that into money.
SEO is a necessity for your website. It provides results you can see in each and every search. With millions of pages on the Internet - and more competitors than ever - there is no better time to shift your focus and increase your online visibility.
If you are interested in finding out more about content writing or other SEO services, feel free to contact us at: 647-477-2992. At CMS Buffet, we understand how to improve the visibility of your online business.
Recently Launched Sites
Cam-Bag.Com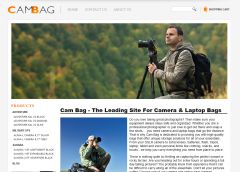 Do you love to take outdoor photographs? Be prepared with one of the Camera and Laptop Bags from Cam Bag. With storage solutions, organization, safety, and security, you will be ready for anything.
Contact Us:
Phone: 647-477-2992
Email: info @ CmsBuffet.Com
Helping You Achieve Web Visibility.