A Spooky Halloween Story and a Lesson For Keeping Away the Goblins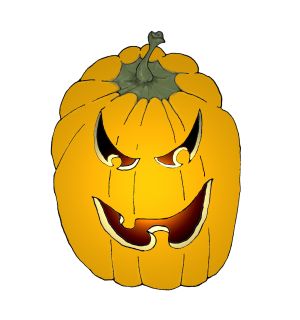 Halloween is the day when we enjoy being scared. Our kids dress up as goblins and ghouls (or their favourite cartoon characters) and go out trick-or-treating. They enjoy this, and as parents, we want to see them enjoy all the chills and thrills and spooky, scary fun without the consequences. One day a year is no big deal. Plus, indulging in a little candy every once in a while is a good thing.
When you're a Web site owner, you have to be mindful of all the scary goblins that are lurking in the shadows. Those goblins, unfortunately, do have some pretty scary consequences. Things like Trojan horses and spyware are never welcome visitors, even on Halloween. For them, information is candy, and they gorge on it any time they can get their hands on some.
Recently, one of our computers was hacked, and information was used to disseminate Trojan horses, viruses and malware to a number of our sites. Fortunately, we nipped the problem in the bud very quickly, and thankfully, things are almost completely back to normal. Getting hacked can happen to the best of us, no matter how many precautions we take to keep our information safe. We all have the best of intentions when it comes to protecting our hardware and our software, but we can never take that protection for granted. Even when you think your are totally protected, you constantly have to double-check that your anti virus software is up-to-date, along with all the tools you utilize to keep your site operating efficiently.
Here are some tips to keep you safe this Halloween, and throughout the year:
Check your Web browser for updates on their latest plug-ins that can protect you from the nastiest, most recent spyware, virus and malware programs. We use Firefox "Link Checker." Keep in mind that you may hit a high volume of sites in a short time.
Keep your spyware and anti virus software up-to-date. If your program doesn't update at least once per day, you could be asking for trouble.
Use Google Webmaster Tools. Google's robots encounter the same malware, spyware and viruses that we do, and they will alert site owners through the Webmaster Tools program. The robots pick up the codes that indicate these types of programs are present.
This year's Halloween lesson - in addition to taking it easy on the candy - is to evaluate your anti virus software to ensure it is operating properly. We know we are courting disaster without a reliable anti virus program running at all times. If you're not sure your software is capable of adequately protecting your site, as a Toronto SEO consultant to evaluate your system.
Again, we can't emphasize enough how important webmaster tools are to the health and well-being of your site. We prefer Google Webmaster Tools, but Bing's tools are also very good.
Happy Halloween!
Recently Launched Sites
Cam-Bag.Com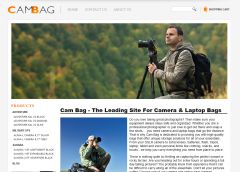 Do you love to take outdoor photographs? Be prepared with one of the Camera and Laptop Bags from Cam Bag. With storage solutions, organization, safety, and security, you will be ready for anything.
Contact Us:
Phone: 647-477-2992
Email: info @ CmsBuffet.Com
Helping You Achieve Web Visibility.