What Are Your Web Visitors Looking For?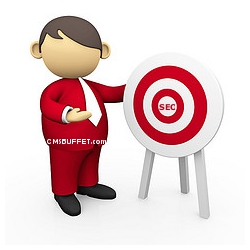 So your website offers tons of information, links galore, and an updated photo gallery.... but does it really matter? Well, that depends. From your perspective, you've done everything you can to make your website stand out. But it's time to think about your website - and the content you provide - from the perspective of your audience. The reality, is that your web visitors are coming with the question: "What's in it for me?"
In order to maximize the experience of your web visitors - and the profitability of your business, you need to put yourself in your audience's shoes. If your web page is for business, then it doesn't matter what you like or what interests you. It matters what interests your potential clients. Say, for example, that you are a carpet cleaning service. If you created a web page about the history of carpets...your audience simply won't be interested. Sure, that article may have been interesting, but they don't care! They care about what your carpet cleaning service can do for them. They want to know how your website will improve or benefit their lives. There is absolutely no point talking about things your readers won't care about - they will simply go elsewhere.
To improve your website, you need to think like your audience. Really take a moment to think about the question: What is in it for them? It is important to figure out what your web visitors are looking for when they come to you. Start by asking yourself some questions: What service does your website provide? Why would someone need that service? What information would be most useful to your web visitors? Instead of writing about vague and general topics, talk about the things they want to read. Once you have determined what your audience is looking to gain from you, you can use that knowledge to improve the content your website offers.
It is most important to highlight the service that you provide. Make sure that what you can offer is clear. Whether that is information about your company and a contact number, or a more in-depth look at what you do, make sure that the information they need is provided. Mention the who, what, when, where, and how of your service or product - and always keep that information at the forefront. If it's a service, talk about it. If it's a product, show it. If it's a gallery, make that link clear. Anticipate the needs of your visitors based on what you can provide for them. The last thing you want is for a visitor to leave your website feeling frustrated or unsatisfied. Focus on what you offer and highlight how it can benefit them.
Always write with your readers in mind. Determine what they hope to gain from you and do everything in your power to offer that information. It is essential that your website is informative and ultimately provides a service or product that people want. By focusing your website on what your audience is looking for, you may just benefit your business.
If you are interested in learning more about what your audience is looking for or other SEO services, feel free to contact us at: 647-477-2992. At CMS Buffet, we understand how to improve the visibility of your online business.
Recently Launched Sites
Cam-Bag.Com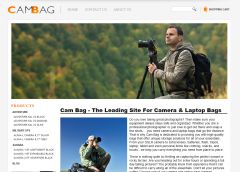 Do you love to take outdoor photographs? Be prepared with one of the Camera and Laptop Bags from Cam Bag. With storage solutions, organization, safety, and security, you will be ready for anything.
Contact Us:
Phone: 647-477-2992
Email: info @ CmsBuffet.Com
Helping You Achieve Web Visibility.