Choose a Domain Name For Your Web Site That Makes Sense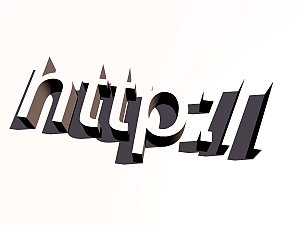 Choosing a domain name for your Web site is as crucial as choosing a name for your child. It's important to remember that the name you choose will be with you for a long time to come, so you'd better make sure it's one that won't make people scratch their heads. After all, who wants to go through life with a moniker like "Pilot Inspektor", the unfortunate name actor Jason Lee bestowed on his son.
The name of your Web site must be relevant to the product and/or service you are offering. If you can, go with your business name. We're all familiar with the big boys out there: Google, Microsoft, Nike, Apple..you know what we're talking about. Even if it's something like "Bob's Patio Furniture", you want brand recognition, so go after your domain in every possible combination (for more on this, click http://www.cmsbuffet.com/Domain-name-extentions-importance.php).
If you want keyword recognition as well, go for a keyword-based domain name, like Toronto-Home.ca or Toronto-Condo.net. Putting the keywords front and centre will eliminate confusion by showing users exactly what they're clicking on. After all, if they're looking for "Dog Grooming in Toronto" they're not going to be clicking on a link for Toronto Condos.
Now, here's where things get a little fuzzy. When you click on the link, www.affordable-engagement-rings.com, you get Brenda's Cleaning Personnel, Inc. We are not affiliated with Brenda in any way, but nonetheless, we are quite puzzled as to why a domain name (and keywords) like that is associated with a San Francisco area cleaning service. Of course, the powers that be at Google are smart enough not to list Brenda's Cleaning Personnel on a SERP for "affordable engagement rings". Brenda would be wise to change her domain name right quick; as a matter of fact, cleaning-san-francisco.com is available. We checked. In the meantime, Brenda is hogging some prime PPC real estate; according to spyfu.com, the rates for "affordable engagement rings" are $2-79-$3.43 with an average of 30 clicks per day and 12 advertisers vying for business.Brenda is also losing ground to some pretty heavy hitters in the cleaning industry: a SERP page for "cleaning company San Francisco" yielded Merry Maids, Wizard Clean Team, Dime Janitorial, Marvel Maids, Max Maids and Weekend Maids. Shame on you, Brenda.
Take a lesson from Brenda and Jason Lee: something weird attracts the wrong kind of attention, especially when you're running a business. Keep it simple and straightforward and reap the rewards of increased traffic and conversions.
Allow the SEO consultants at CMS Buffet help you choose the best domain name for your Web site. Our goal is to save people like Brenda and Jason Lee from themselves.
Recently Launched Sites
Cam-Bag.Com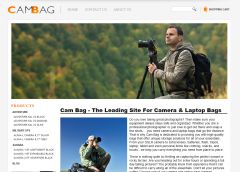 Do you love to take outdoor photographs? Be prepared with one of the Camera and Laptop Bags from Cam Bag. With storage solutions, organization, safety, and security, you will be ready for anything.
Contact Us:
Phone: 647-477-2992
Email: info @ CmsBuffet.Com
Helping You Achieve Web Visibility.