7 Important Considerations When Switching SEO Agencies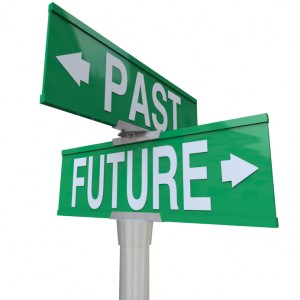 So you're not happy with your SEO firm and have decided to search for another to take on your project. You've done your homework, researched and picked a few SEO service providers, interviewed them, reviewed their proposals and finally, selected one. Now you're ready to cancel your current service agreement and transition the site to the new (and hopefully better) SEO company.
But transition from one SEO firm to another is not just about sending in a termination notice and ending payment; there are a few other important steps that you, as a site owner, should take into account when moving your site from one SEO company to another.
The following seven items are frequently overlooked by site owners from companies of all sizes:
1. Analytics Access
You remember a long time ago, when you first hired your SEO firm and they asked you to provide them access to your site's Google Analytics?
Now that you are taking your site elsewhere, make sure to log in to your analytics account and remove the SEO company's access. We know that some of you may feel that removing analytics access is not necessary because the SEO company can't do anything with that data.
Well, that's not true. The least that they could do is to compare your analytics data with others. Imagine if they had another client that is competing for the same keywords that you are targeting.
You don't want your old SEO company to use your analytics data in order to get insight for your industry as it relates to SEO, and to help your competition win the battle.
By the way, We need to emphasize that ethical SEO firms wouldn't abuse this privilege and shouldn't take advantage of that data. But, it's better to be safe than sorry. Don't you agree?
2. Google Webmaster Tools Access
The same goes for Google Webmaster Tools. Your SEO company might have asked for access to your Google Webmaster Tools account. They don't need that information once the site is taken elsewhere. So, make sure to login to your Google Webmaster Tools and remove their access.
3. FTP/CMS Access
If you granted FTP or CMS access to your SEO company to facilitate the implementation of SEO, make sure to block access once you've terminated the service. Your former SEO firm does not need access to your server, Web pages and files.
4. Ranking Reports
Make sure that you have a copy of your baseline ranking report as well as your most recent ranking report. It doesn't hurt to have them handy, in case you need to evaluate the performance of your SEO campaign as it relates to organic rankings or even to assess your former SEO company's performance. You may even want to share the reports with your new SEO company so they have a better understanding of your project landscape and ranking trends.
5. Targeted Keywords List
This is not as crucial as the previous items, but it can be helpful to ask your former SEO company to provide you with a complete list of keywords that they targeted for your organic SEO campaign, whether it was on-page or off-page.
6. Link Development Strategy
Make sure you are aware of the link development techniques and venues that your SEO company practiced to acquire links for your website. Whether it was done through directory submission, article submission or if they launched a link-exchange campaign or went against Google guidelines and purchased links, you need to know what your link portfolio looks like before terminating your contract.
7. Transfer of all Domains
If your SEO firm bought some domains, to use during the SEO campaign, make sure all of those domains are transferred over.
We highly recommend obtaining a link development report as it relates to the former SEO company's link activities for your site. Your new SEO company needs to know what type of link-building strategy has been utilized for your site. This is advantageous, in case your new SEO company needs to audit your links.
Originally published here.
Recently Launched Sites
Cam-Bag.Com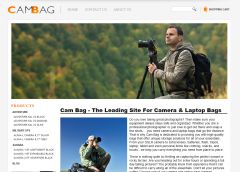 Do you love to take outdoor photographs? Be prepared with one of the Camera and Laptop Bags from Cam Bag. With storage solutions, organization, safety, and security, you will be ready for anything.
Contact Us:
Phone: 647-477-2992
Email: info @ CmsBuffet.Com
Helping You Achieve Web Visibility.