Find the Best Available Multilingual Solutions for Your Web Site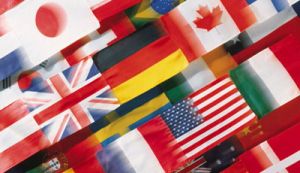 Last week, we talked about the benefits of translating your Web site into multiple languages, particularly those that are spoken by many of your customers. This week, we are discussing the best available options for translating your site from English. You want to ensure your translated text is cogent and readable in the languages you choose; the last thing you need is your multilingual clients reading page after page of gibberish!
Following are some of the best options we've found:
Using Google Translate
Google Translate is a handy add-on for any site because it creates a drop-down menu that allows visitors to select an alternate language into which each page is automatically translated.

Pros:

Provides an inexpensive solution to taking your site multilingual
Easily deployed by users to access the site's content in their chosen language

Cons:

Translated grammar is not the best
Content in alternate languages cannot be SEO'd

See http://translate.google.com/translate_tools for examples

Translating only one "important" page of your site (i.e. Services)
The one page on your site that contains the most valuable information is translated into another language. You can accomplish this by having a native speaker translate the text. Keep in mind that your CMS platform must support Unicode for this option.

Pros:

Content on the chosen pages can be SEO'd
Allows users to find your site using search criteria in their native language
Raises conversion rate. Many of our clients received phone calls because of translated content

Cons:

Is one page enough? If you have a large site with 20-50 pages of content, will translating just one page have an impact?

Example: K9-Toronto web page in French, http://www.k9-toronto.com/Toilettage-Pour-Chiens.php.

Multilingual options are mandatory
Here in Canada, federal, provincial and local government Web sites must provide access to users in French and additional languages. The alternate languages must be accurate translations to accommodate a wide variety of users.

Pros:

All pages in all languages can be SEO'd
Gives potential clients the ability to find your site while searching in their native language

Cons:

All content modifications must be made in multiple languages; that includes each new page or section of content

Example: Ontario Ministry of Transportation:
English: http://www.mto.gov.on.ca/english/about/index.shtml
French: http://www.mto.gov.on.ca/french/about/index.shtml

The site owner is fluent in more than one language
When the site/business owner is comfortable speaking to his or her clientele in more than one language, it makes sense to translate the site into those languages. The site owner can choose to translate one page, a selection of pages or the entire site.

Pros:

All pages can be SEO'd
Users will be able to find the site or pages while searching in their native language
Shows a competitive edge when vying for customers

Cons:

None that we can think of!

When you want to attract a specific clientele
Many online businesses need to focus on attracting a certain clientele for their products and services. Some examples would be restaurants specializing in ethnic foods, real estate agents/lawyers who may cater to immigrant clients, hotels in tourist destinations like Cuba or Mexico looking to entice Canadian customers.

Pros:

All pages can be SEO'd
Users will be able to find the site or pages while searching in their native language
Shows a competitive edge when vying for customers

Cons:
Next week, we will explore more ways you can benefit by adding multiple languages to your Web site.
The experts at CMS Buffet Toronto SEO company will be happy to answer any questions you have about multilingual Web sites.
Recently Launched Sites
Cam-Bag.Com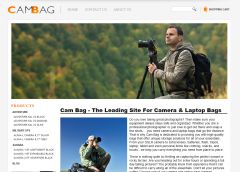 Do you love to take outdoor photographs? Be prepared with one of the Camera and Laptop Bags from Cam Bag. With storage solutions, organization, safety, and security, you will be ready for anything.
Contact Us:
Phone: 647-477-2992
Email: info @ CmsBuffet.Com
Helping You Achieve Web Visibility.