Double Google Places Review Stars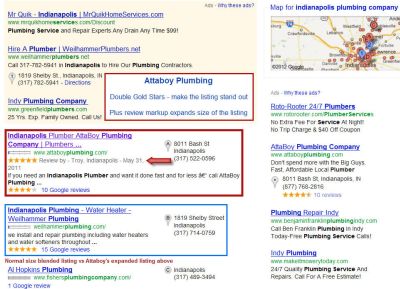 Did you see double??? Yep Attaboy Plumbing has 2 sets of Gold stars and no one else does! Also note that the extra review snippet makes their listing a little larger than the competition. The bottom set of stars are the regular review stars from Google Places. The top review stars are from an hReview snippet right on the web site.
Google is starting to show hReview snippets complete with gold stars in organic. As soon as I found out, I added hReview to one of my testimonials. I did this at 8 PM a week ago Sunday. BOOM Monday AM it showed up.
Originally published Here
Recently Launched Sites
NyGates.com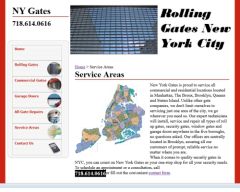 New York is the greatest city in the world, but we know all too well that you can never be too careful when it comes to security. Business owners throughout the New York City rely on Rolling Gates, Roll Up Gates and many different types of Security Gates to keep their businesses safe and protected 24/7.
Contact Us:
Phone: 647-477-2992
Email: info @ CmsBuffet.Com
Helping You Achieve Web Visibility.