What SEO lessons can we learn from the Olympics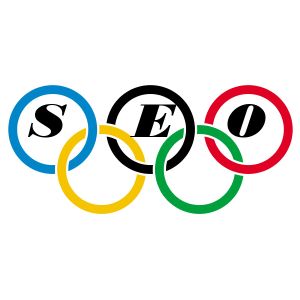 The 2012 Olympics is almost over; This is a great opportunity to cover 10 SEO related lessons, we can learn from the Olympics:
There is more than one winner.
The Olympics has 3 winners.
In SEO we have 10 winners. All the sites on Google page one will receive web visitors and can generate revenue
Second and Third place are a success
True, the first site on Google will receive more web visitors than the second and third. You can be successful being second and third on Google
The Olympics has preliminary and the finals
On Google SERP all related web pages "compete". In most cases, the top 10 websites on Google will receive the web traffic
The competitor with most votes is not the winner.
The site with most links and most likes is not the automatic winner. The site with the best stickiness will receive most of the sales.
The judges can make mistakes and give unjustified scores.
Google makes mistakes. In many cases the mistake would be corrected in the next Algorithm update (Panda, Penguin).
If you do not try to win, you are out of the race.
A few badminton couples were thrown out, since they did not try to win.
Websites must use the best techniques or Google will not give them a chance. You should use an SEO friendly CMS, great UI and maximize your SEO
When you use illegal enhancements, you will be caught.
"Black Hat SEO"
The leaderboard change all the time.
The top 10 changes all the time, and is not set in stone.
Some countries provide their athletes with better conditions, facilities etc.
Some content management platforms are better than others. It is easier to SEO with "SEO Friendly CMS" and get results
The summer Olympics is not the only big event.
We have winter Olympics, Pan-Am games, Fifa world cup etc.
Google is not the only place to win. We have Bing, Yahoo, Blekko, Facebook etc. all of these sites can drive quality traffic to your site, and create revenue
Thank you for a great 2012 London Olympics
Recently Launched Sites
FurnaceAirFilters.Ca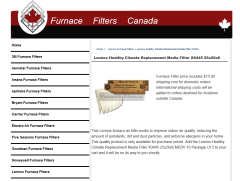 According to data gathered by Environment Canada, the air in your home can be up to five times more polluted than the air you breathe outdoors. Fortunately, there are easy ways for homeowners to improve the air they breathe inside their homes. Regular replacement of your Furnace Air Filter is one way...
Contact Us:
Phone: 647-477-2992
Email: info @ CmsBuffet.Com
Helping You Achieve Web Visibility.